André Reny, born June 13, 1906 in Saint-Jean-de-Luz, was a florist, but not any florist. He combined his love for the beauties of nature with an immense passion and talent for music. He cultivated his craft as a bass and a saxophone player.
André Reny was a precursor in many ways: He built his own home studio in the early seventies based on a reel-to-reel 4 track tape recorder. There, he composed and recorded brass and organ ensembles. In addition, he conducted orchestras, which played every weekend publicly, in the music kiosk of the center square of his city (Place Louis XIV, Saint Jean de Luz).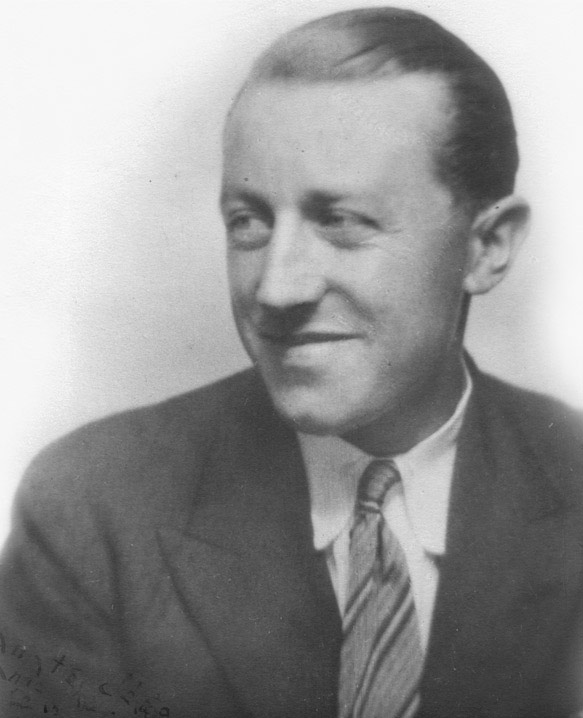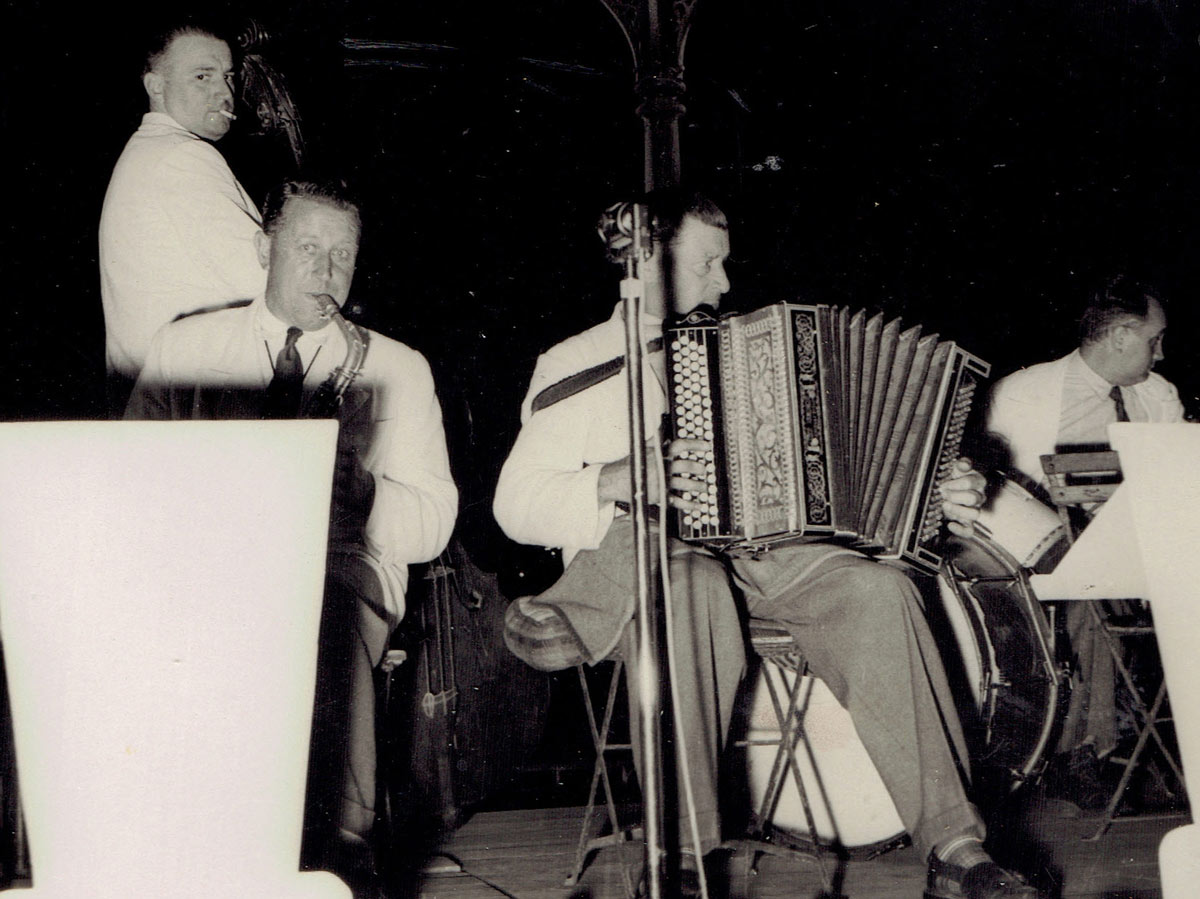 His interest in beauty extended also towards the painting arts. However, so busy with his musician and floral activities, it is only at retirement that he found the time to explore this world. In a burst of that pictorial inspirations he had been holding for so long, he produced beautiful still paintings, ranging from flowers to landscapes and historical buildings. He explored various techniques, yet the one he was really the fondest of was the use of an art pen with Chinese ink.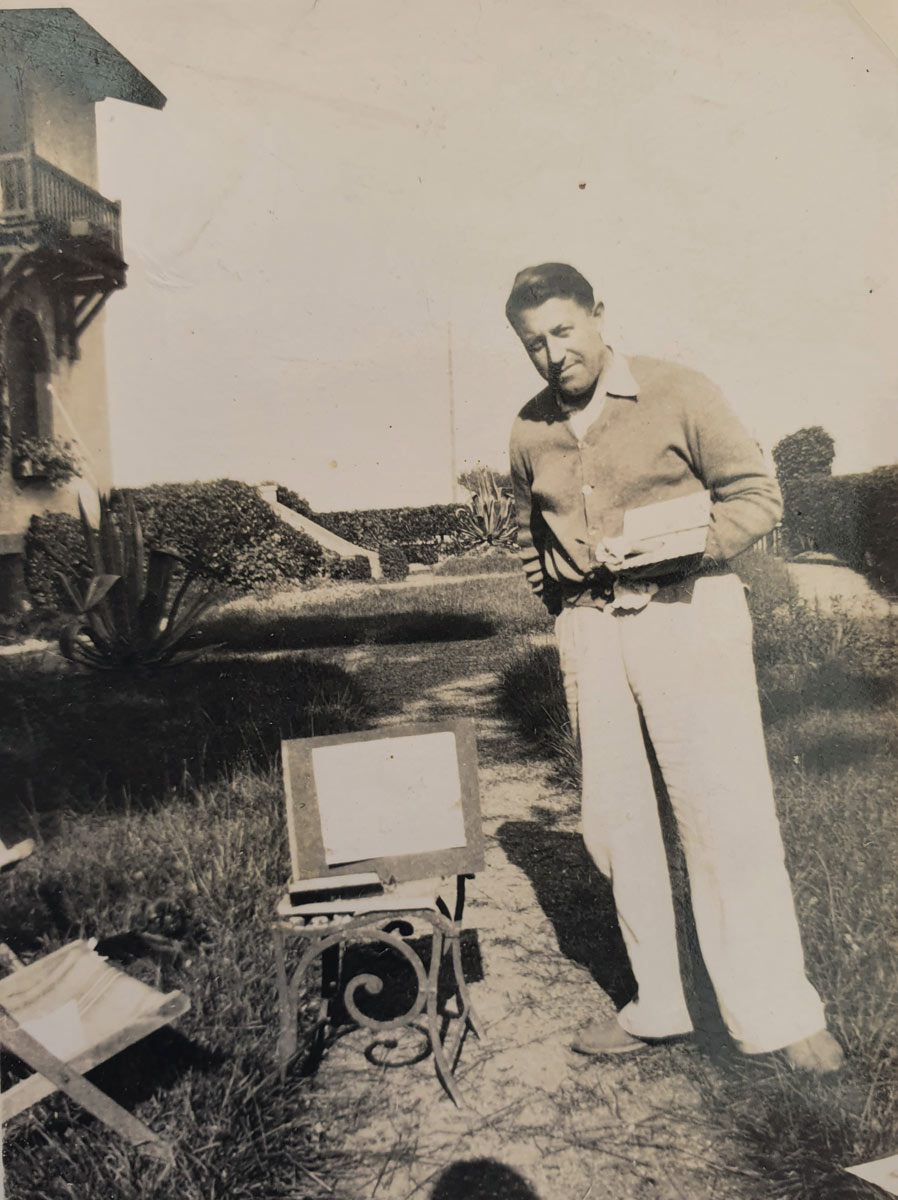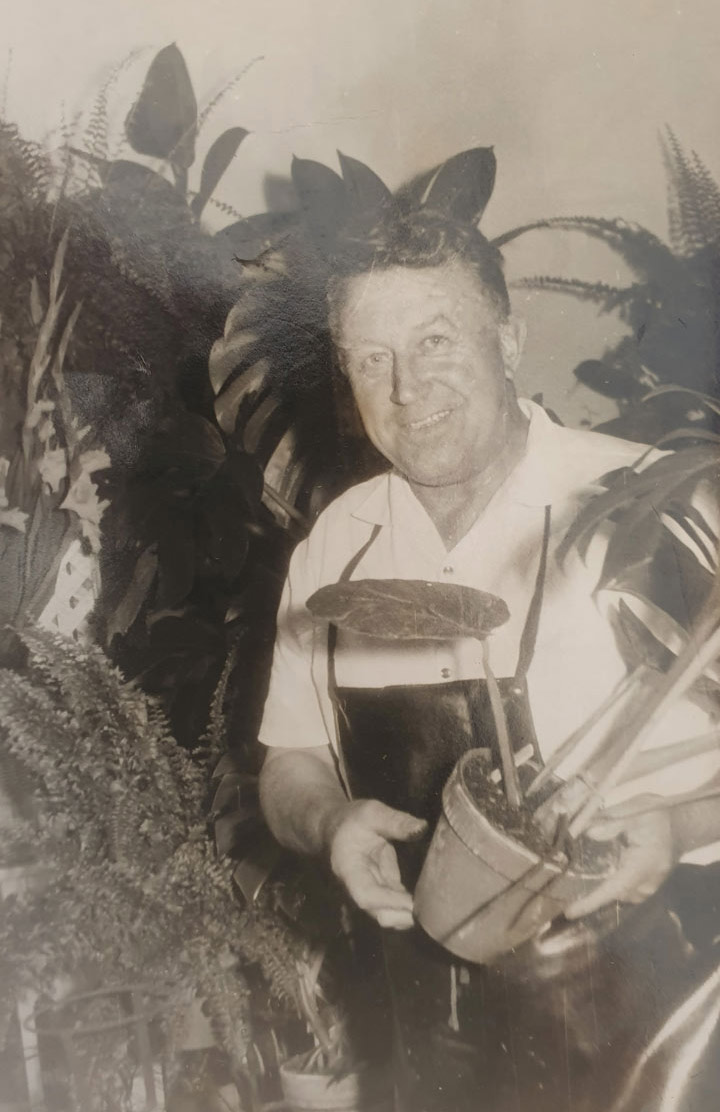 From some of his most touching works transpires a certain melancholy. Yet, blended within, one can discover also a lighter and calm serenity. For those special pieces, he used monochrome ink. For more lively scenes, like panoramas of the touristic bay of his home town, he would not hesitate using all the colors of the rainbow. I remember as a little boy being fascinated by the hundreds of small bottles that contained so many nuances and wonders…
Some of his paintings reminisce about his adventures in Algeria, Morocco and Tunisia, however closer to the end of his life, his pictorial works focused more on the landscapes of the Basque Country, the homeland he felt so close too.
He barely used photographs as models. Instead, he would take his easel, his seat and charcoal pencils, explore the surroundings of his target for an ideal point of view, and then settled down to draw an initial sketch of what would become his next painting. Back home, with infinite patience, tiny stroke after tiny stroke, the sketch would take shape and transform into a beautiful piece of art. Let your eyes focus just a few centimeters from one of his paintings, then step back up slowly. It is amazing to witness how these countless little strokes shape up and become an object, a scenery, the shadow of a body, or even an emotion.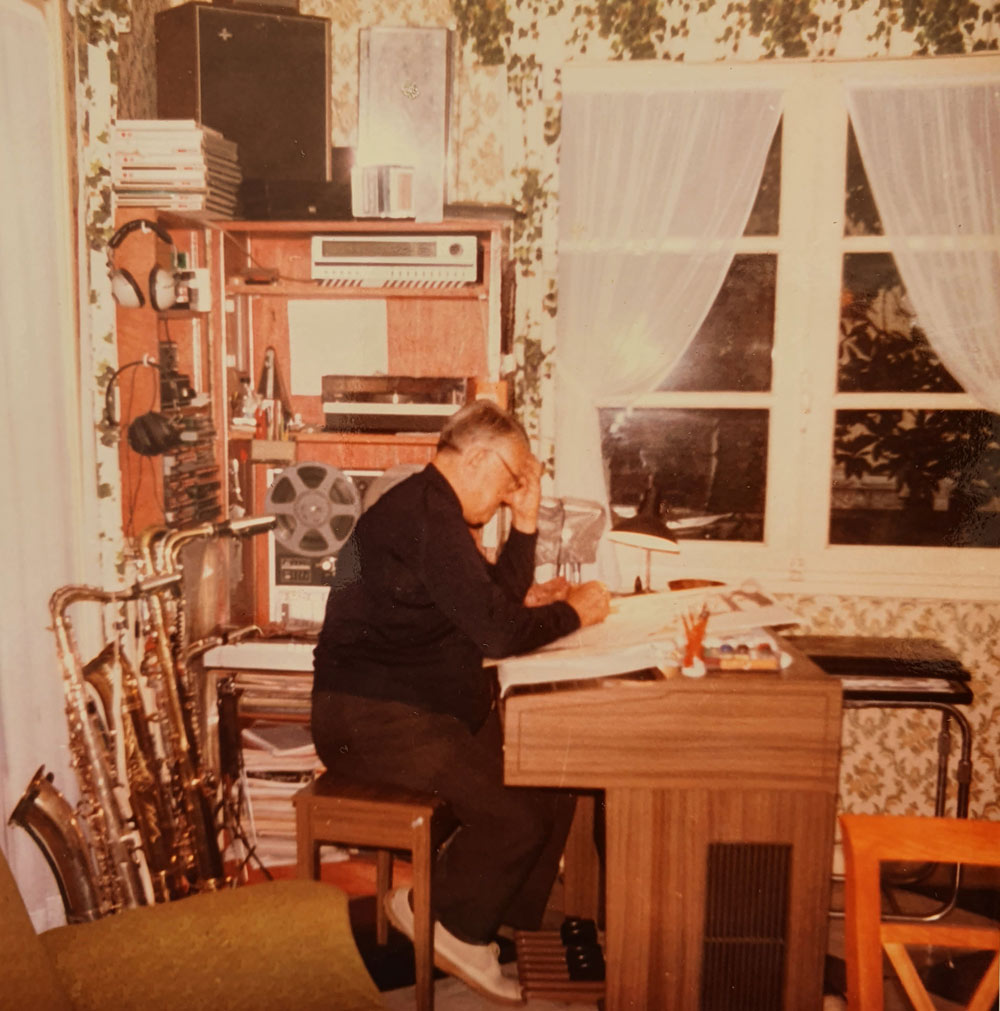 André Reny left us on September 3, 1994, when we were still young. Yet, we are so grateful to have known him long enough for him to inspire us and guide us in our artistic lives.
His grandchildren (Edouard, Charles and Victor Reny)